With mask mandates and capacity restrictions easing, few are as eager to get back to work than those in the restaurant business. Problems arising from the pandemic turned the food and beverage industry upside down beginning in March of last year, and it's been a struggle ever since. But as dining establishments return to full capacity post-pandemic, many locally owned restaurants have been forced to increase their menu prices just to keep their doors open.
Issues and challenges in the food service industry aren't new. Most economists and restauranteurs agree that the dining restrictions established as a response to the COVID-19 pandemic are not entirely to blame for the current state of the restaurant industry or the rapid collapse in local food scenes we saw across the country last spring.
Prior to COVID-19, the average profit margin for independent restaurants was just 5%. That's pretty minimal. Any increase in supply or operational costs had to be quickly offset in order for these establishments to remain in business. Nationwide stay-at-home orders followed by a year of strict capacity restrictions and social distancing requirements pushed many restaurants over an edge upon which they'd been precariously teetering for years.
Post-Pandemic Restaurant Business Problems
Fast forward a little over a year, and the entire world has undergone rapid, unexpected change. However, our national response to COVID-19 hasn't been devastating for every industry. Online retailers, for instance, had more business than they were equipped to handle for months on end. Problems in the restaurant industry, on the other hand, grew exponentially. Local dining establishments are working hard to make a comeback, but it's not going to be easy.
Here are some of the biggest challenges facing the restaurant industry today.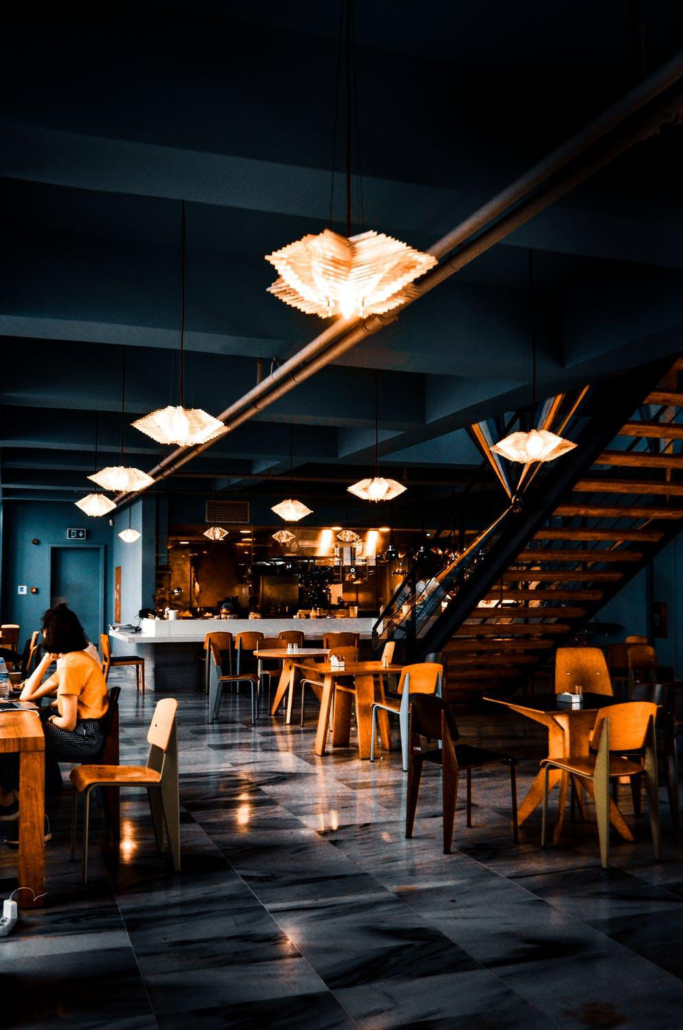 Fewer Customers
Restaurant sales decreased by nearly 25% in 2020, and while many faithful foodies have returned to the restaurant scene with gusto, they only make up a small portion of a restaurant's patrons. Among the major challenges in the restaurant business today is the comfort levels and expectations of customers, which have changed significantly over the past year. It's going to be a while before the state of dining returns to normal. Until then, restaurants will continue to see fewer guests and therefore realize lower sales volume than in years past.
Food Costs
Among the operational challenges in the food service industry is the rising cost of goods. According to restaurant supply chain company Buyers Edge, food costs increased 38% during the pandemic, with some industry staples – such as beef – increasing in cost by over 80%. While the pandemic seems to be winding down, many factors contributing to increased food costs (such as relative shortages of staple goods and rising fuel prices) are here to stay, at least for the foreseeable future.
Labor Costs
The saturated food and beverage job market combined with the industry's notorious lack of stability is a common problem encountered in restaurants, as these factors make attracting and retaining excellent employees a challenge. Add to this the potential for minimum wage increases and a still uncertain future, and restaurant owners are going to be paying more for staff than ever before.
Safety and Sanitation
While food safety and sanitation haven't historically posed financial or operational challenges in restaurants, todays increased usage and inflated cost of items such as cleaning supplies, masks for employees and physical barriers drive up the price of doing business. Over time these incremental bumps in operational costs have a big impact on a restaurants' bottom line.
Can Software Solve our Current Restaurant Business Problems?
So, what's to be done? What are the solutions? And will the food and beverage industry ever truly recover? If the creators of a few new services in the F&B space have their way, it most definitely will!
With new restaurant business challenges comes the opportunity to innovate and create new solutions. The current challenges of the food industry are no exception. While most restaurants are only just returning to business as usual, several companies have been preparing for this moment for months.
Internal Management Solutions
Software Systems like Tock have been created as restaurants' one stop shop for reservations, carryout, menu pricing and more. Tock can adjust menu prices based on demand, thus further boosting revenue during busy times, and potentially enticing more patrons to visit by lowering prices on notoriously slow days.
Tock also charges a small reservation fee, which cuts down no-shows by nearly 80%. And in the rare event of a no-show or cancellation, the software even manages a waitlist which the restaurant can access to offer last-minute seatings. While this doesn't solve all the problems in the restaurant industry, it does help to offset many of the challenges created by rising operational costs.
Customer-Facing Solutions
OrderEx, an app used by the diners themselves, aims to help restaurants boost revenue in a different way – by increasing the number of patrons served without increasing the demand on staff. By using OrderEx, in-person patrons can eliminate many of the typical diner-server touch points, significantly decreasing wait times between seating, ordering, and serving.
Guests place their order from a smart phone, which sends their ticket directly to the kitchen and the server brings out orders just like normal. If diners need their assistance in the meantime, there is a "call server" button right in the app which alerts the server that a specific table requires attention. Finally, diners can quickly and easily pay their bill online before heading out.
Decreased wait time means tables will turn faster and restaurants will be able to serve more guests in the same amount of time. And, as an added bonus, OrderEx can help boost customer comfort levels by minimizing face-to-face contact without losing the personal touch that makes eating out such a special event for so many.
Rooting for a Restaurant Comeback!
At a time when a valued industry, so closely tied to our culture and identity, is in the midst of an epic struggle, software innovations like these are paving the way for a new method of doing business. These solutions may be exactly what local restaurants need to make the comeback we're all rooting for.
contributed by Melissa Lucas, senior staff writer
https://www.orderex.app/wp-content/uploads/2021/07/Restaurant-business-problems-1.png
423
1200
karolina
/wp-content/uploads/2021/06/logo_top.png
karolina
2021-07-29 14:13:11
2021-10-10 22:28:48
Post-Pandemic Restaurant Business: Problems Faced in the Food Industry Today